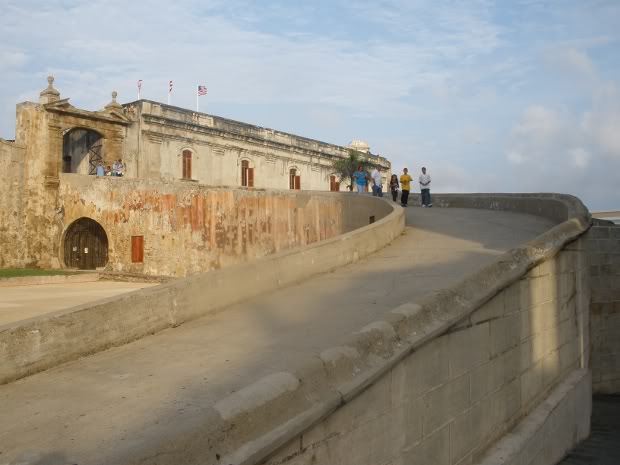 I took this photo while I was touring the Fort.
---
FORWARD: This post was initially written on May 28th, 2010 but I am now uploading it to the Steem blockchain via @engrave on ChrisRice.blog. My main website is now ChrisRice.xyz.
---
For those of you that don't know, today is my last night in Puerto Rico and I'm completing my trip with immense satisfaction. I enjoyed my time swimming in the ocean, walking on the beach and site seeing in some of the best places in the country. The first night we arrived, I ended up swimming in the ocean for over an hour at 1:00 am in the morning. It was a great experience. The water was warm, the waves constant and the scenery was unforgettable. I think some of the pictures we took are pretty cool. Each one was taken by either me or my friend Kenito.
As you can see, its pretty cloudy outside since the the weather wasn't very good while we were there. The sun was hidden and it rained a few times. But that didn't stop us from having a great experience. On the second day of our stay, we visited Old San Juan. Once there, we toured The National Historic Site in Puerto Rico.
The construction of the fort started in 1539 AD and it was designed to guard the entrance of San Juan bay, and to defend the city of San Juan from seaborne enemies.
While I was riding through the mud with a group of people a wheel fell off of our tour leader's ATV. Had the circumstances been different he could have fallen off the mountain and into a creek, into barbwire or to his demise! Well, I'm not quite sure if he would have died, but it wouldn't have been pleasant. Their equipment seemed in need of an upgrade.
Kenito had a problem with his ATV and opted out of risking his life!
After touring the fort I flew a kite for the first time in my life. Kite strings are the worst things to get tangled. Many people give up and leave their kites behind but after excruciating concentration (it was excruciating) I finally managed to untie the knots over 45 minutes later.
We visited another waterfall and it happened to fall into a natural pool of water. It was freezing cold but I jumped inside to experience what it was like to be underneath a waterfall. Unfortunately though, the pictures we took didn't turn out so well.
---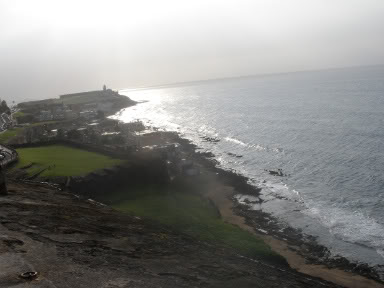 ---
---
---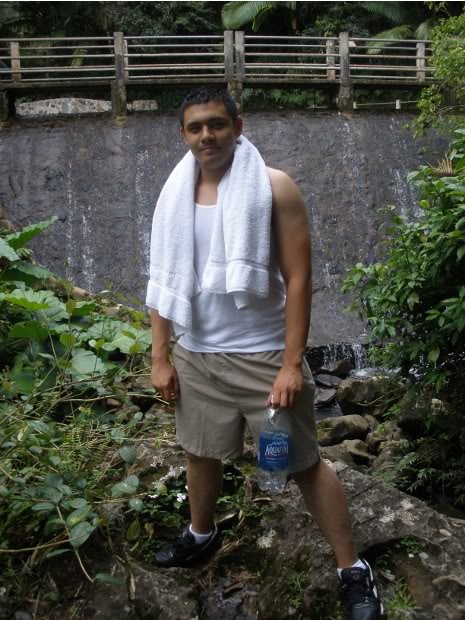 ---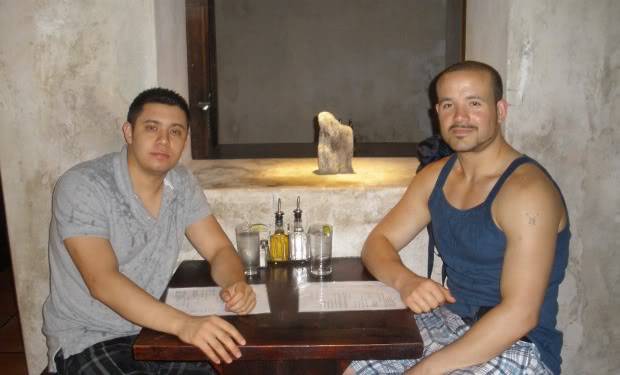 ---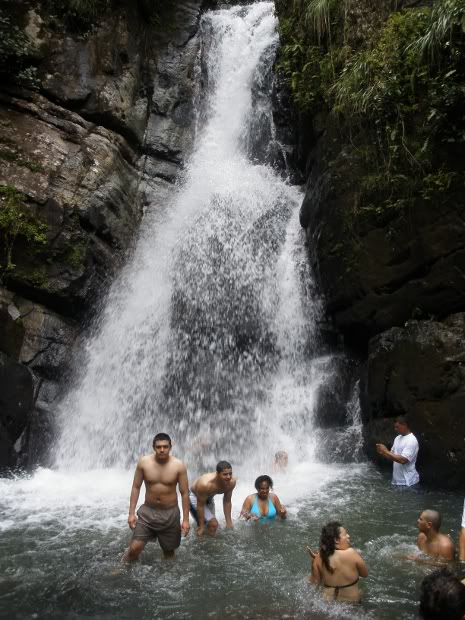 ---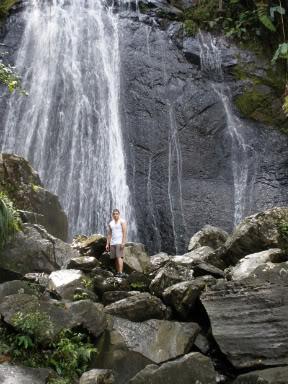 ---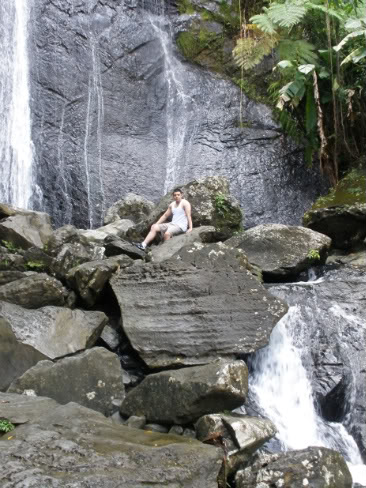 ---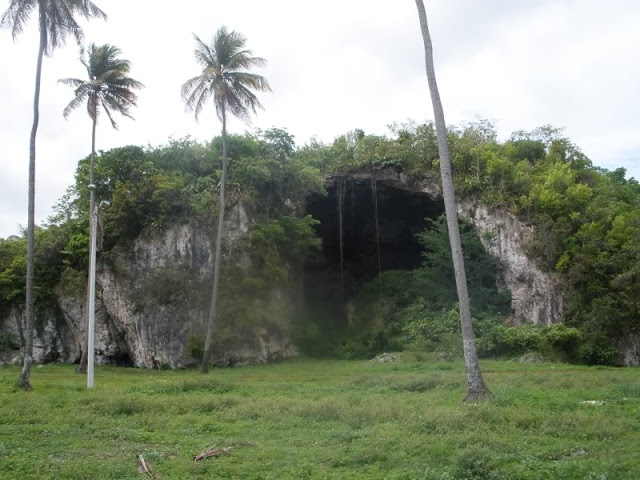 ---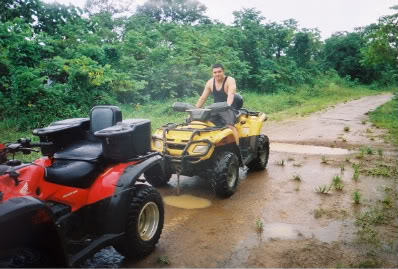 I was able to ride an ATV up a muddy mountain at Hacienda Carabali in Lucuillo two days after we visited El Yunkue.
---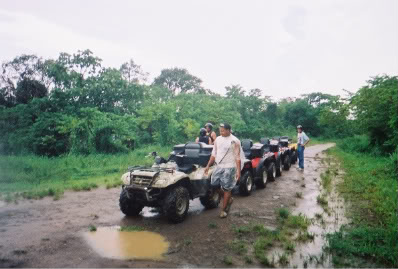 ---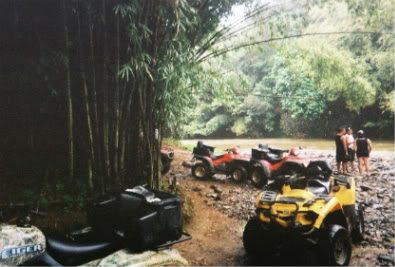 ---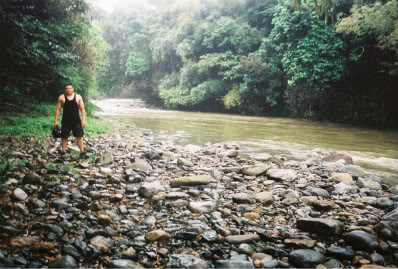 ---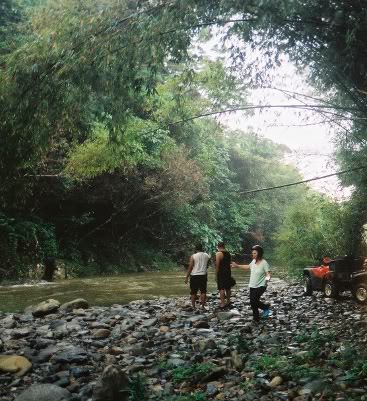 ---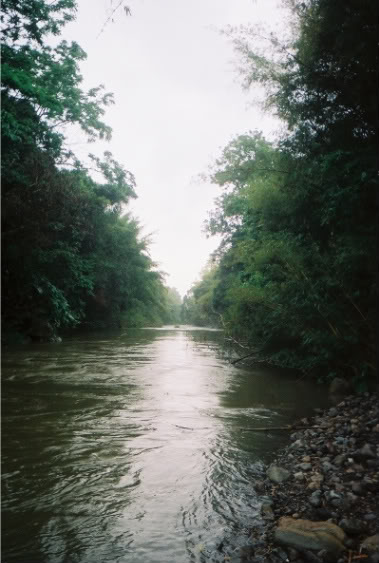 ---
You can see the life that I live in the Philippines at Emafe.com, meet me at Steem.ph, or discuss philosophy with me at Humanist.xyz.
~ @chrisrice
chrisrice.blog

3 years ago